SuperSight Raised $1M in Pre-Seed Funding
SuperSight envisions a future where every crypto user, regardless of their technical skill, can access and interpret information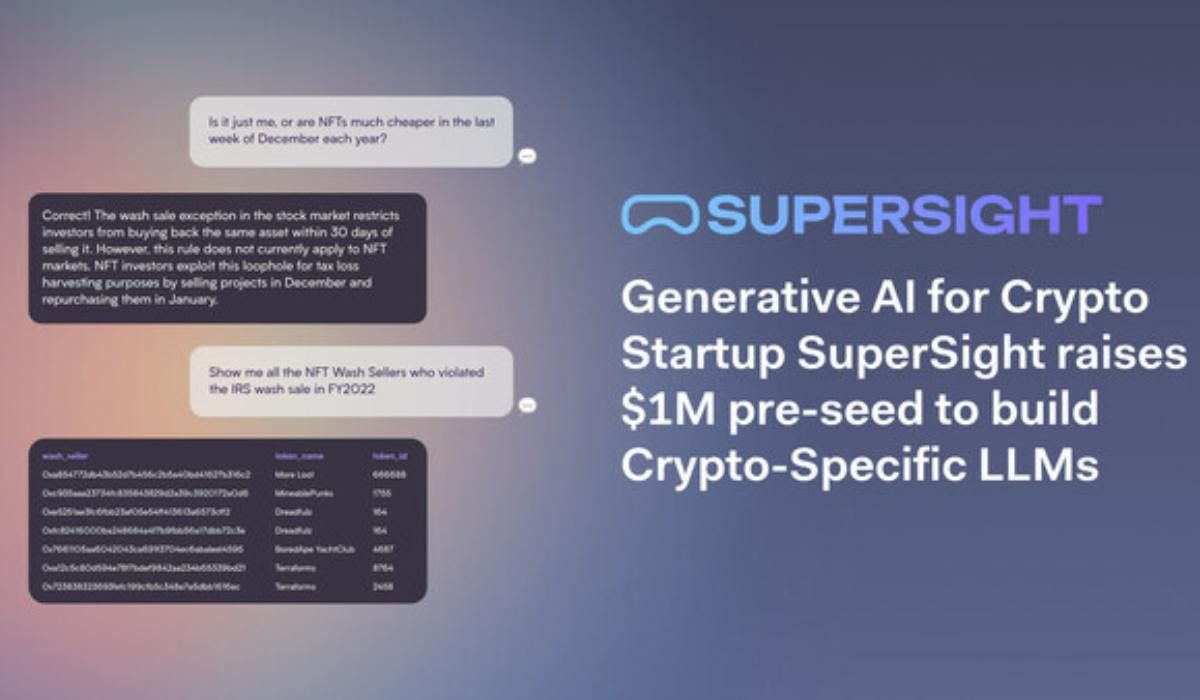 SuperSight envisions a future where every crypto user, regardless of their technical skill, can access and interpret the wealth of information in the crypto universe, making informed decisions and smarter investments.
Funding by: Blockchain Founders Fund, Animoca Brands, Druid Ventures, Emurgo, Next Gen Web 3, Vayner Fund, and others.
Funds Use: To accelerate the development of vertical-specific foundational models.
---
About: SuperSight is a generative AI company for crypto.  They are building crypto-specific Large Language Models (LLMs) to streamline the crypto data discovery process.