Konect.ai Secures $5.5M Seed Funding to Transform Auto Retail Customer Engagement
Konect.ai is on a mission to reshape the automotive retail industry's customer engagement landscape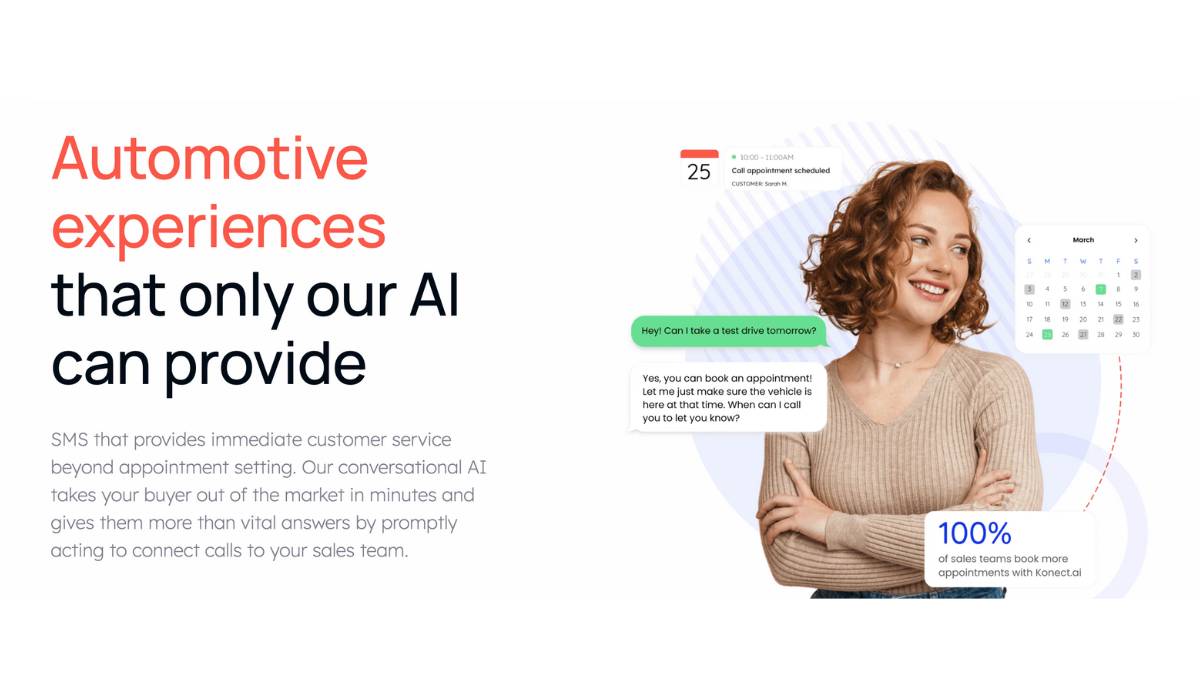 Company Name: Konect.ai
Location: Houston, TX
Product: SaaS conversational AI technology platform tailored for the automotive retail industry
Funding Details: Raised $5.5m in seed funding.
Lead Investor: Silverton Partners
Investment Objectives:
Expansion of operations and diversification of product offerings.
Boost research and development initiatives.
Strengthen the company's foothold in pivotal markets.
Company Vision:
Konect.ai is on a mission to reshape the automotive retail industry's customer engagement landscape. By harnessing the capabilities of advanced AI-powered communication tools, Konect.ai aims to set a new gold standard in how auto dealerships and auto tech enterprises communicate with their clientele. This latest investment serves as a testament to the company's dedication to realizing its goals and enhancing the customer experience manifold.
Platform Features:
Lead Management: Efficient acquisition lead management ensuring no lead is overlooked.
Outbound Communication: Streamlined outbound SMS campaigns targeting potential and existing clients.
Round-the-Clock Support: Dedicated after-hours support to ensure continuous client engagement.
Company Overview:
Leadership: Spearheaded by Cole Kutschinski, serving as the President and CEO.
Innovation: Konect.ai stands out with its SaaS, AI-infused communication platform exclusively designed for the automotive retail domain. The platform, equipped with state-of-the-art natural language processing, is primed to enhance contact rates with automotive consumers. This is achieved through instantaneous lead responses, consistent follow-up communication, and 24/7 appointment scheduling facilities.
Promise: With a comprehensive suite of tools, including adept inbound lead engagement mechanisms, tailored outbound SMS campaigns, and unwavering after-hours support, Konect.ai is setting the pace for the future of automotive client interactions.