Formant: Pioneering Data Platform for Robotics Raises $21M in Latest Round
Robot data just got a lot easier to use and understand.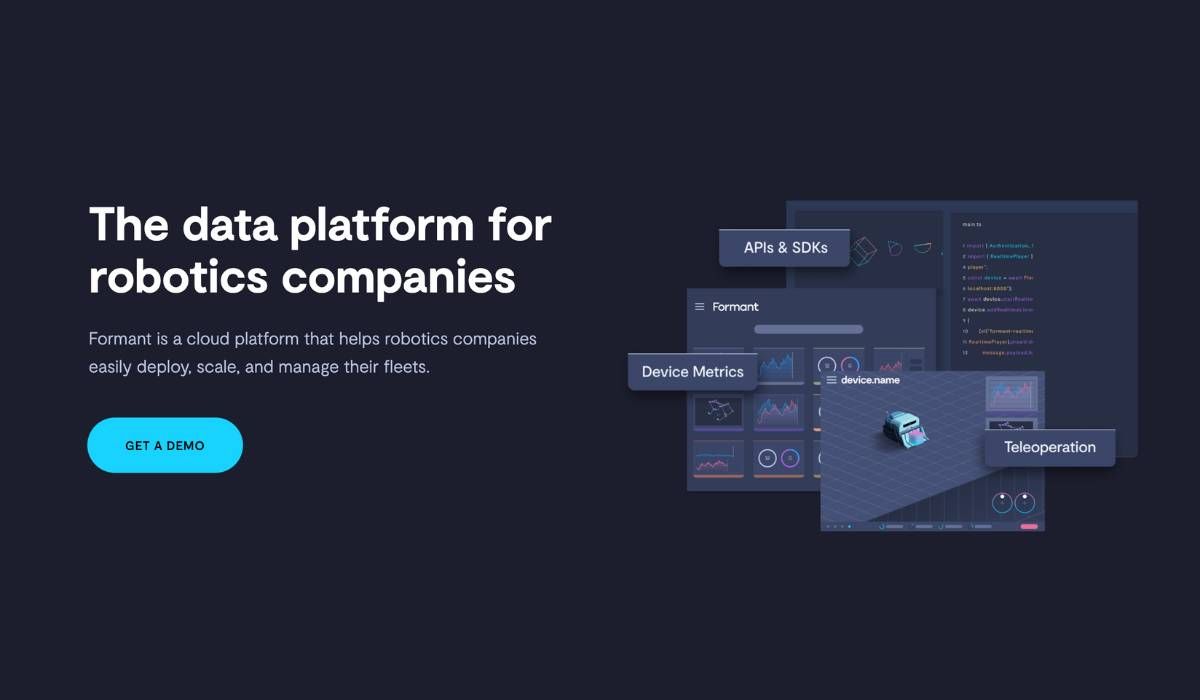 Company Name: Formant
Location: Mill Valley, CA
Sector: Data Platforms for Robotics
Funding Details: Successfully garnered $21M in a recent funding round.
Investors: Major backers for this round include BMW i Ventures, Intel Capital, and GS Futures.
Purpose of Investment:
Reinvest in product and GTM (Go-to-Market) strategies to bolster enterprise adoption.
Intensify partnership endeavors and the formulation of the Formant integration ecosystem.
Diversify its suite of solutions, targeting more conventional sectors of the automation industry.
Leadership: Jeff Linnell, CEO
About Company: Formant stands out as a groundbreaking data platform that facilitates the seamless integration of intelligent robots into large-scale corporations. Catering to the specialized needs of enterprise robot fleets, Formant introduced advanced features pertaining to account management and security.
The company's innovative streak continued with Theopolis, an AI-powered chatbot that's designed to allow non-tech-savvy individuals to interact with robot data and craft visualizations within the Formant platform.
Achievements: The recent funding marks a crowning moment in what has been a triumphant year for Formant. They reported an exponential growth, with revenues skyrocketing by 500% on a year-over-year basis. This surge in growth can be attributed to the company gaining solid footing within blue-chip companies across various sectors. Noteworthy collaborations include Blue River Technology (a subsidiary of John Deere) and BP. Moreover, robots-as-a-service (RaaS) entities like Burro, Scythe Robotics, and Knightscope have also partnered with Formant.
Analysis: Formant's trajectory and its recently acquired funds underscore the burgeoning potential and importance of data platforms tailored for the robotic domain. As robots become increasingly integral to various industries, platforms like Formant will be instrumental in ensuring these integrations are efficient, accessible, and valuable to businesses.