FluidAI Medical Secures $15M to Boost AI-Driven Postoperative Patient Monitoring
FluidAI Medical harnessing AI to detect postoperative leaks at an early stage.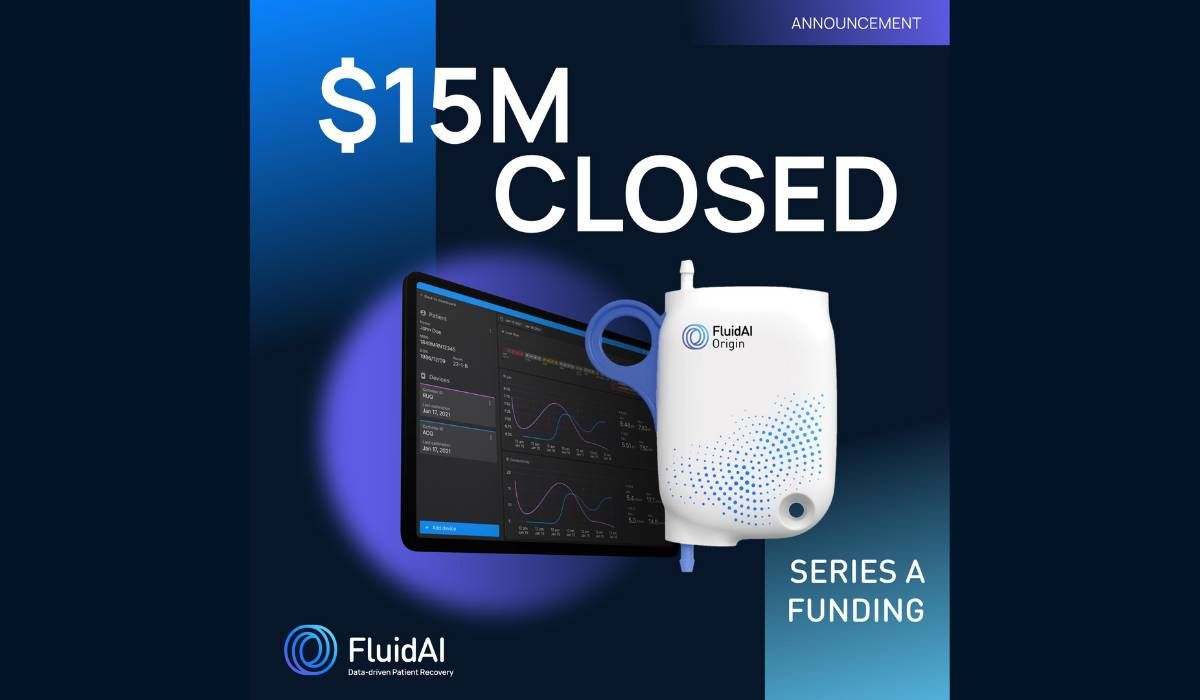 Company Name: FluidAI Medical (formerly NERv Technology Inc.)
Location: Kitchener, Canada
Product: Artificial intelligence (AI) solutions for postoperative patient monitoring, focusing on the early detection of postoperative leaks.
Funding Details: $15M in Series A funding
Funding led by: SOSV and Graphene Ventures.
Other participants: Boutique Venture Partners, Threshold Impact, Cur8 Capital, Leva Capital, Kyto Technology & Life Science Inc., Juno Pharmaceuticals, and several angels, funds, and government funding entities.

Purpose of Funding: To penetrate into existing and emerging global markets, scale up the team, enhance R&D initiatives, and launch innovative AI-driven solutions addressing a wider array of postoperative complications.
Leadership: Youssef Helwa, CEO

About Company: FluidAI Medical stands at the forefront of medical technology, harnessing the power of AI to detect postoperative leaks at an early stage.
Their solution, the Stream™ Platform, is equipped with state-of-the-art sensors coupled with a sophisticated AI algorithm.
This combination empowers surgeons to identify potential leaks sooner, playing a pivotal role in enhancing clinical outcomes for patients post-surgery.