Ello Secures $15M in Series A Funding for AI-Powered Reading Coach
Ello's mission is to combat childhood illiteracy by providing scalable 1:1 instruction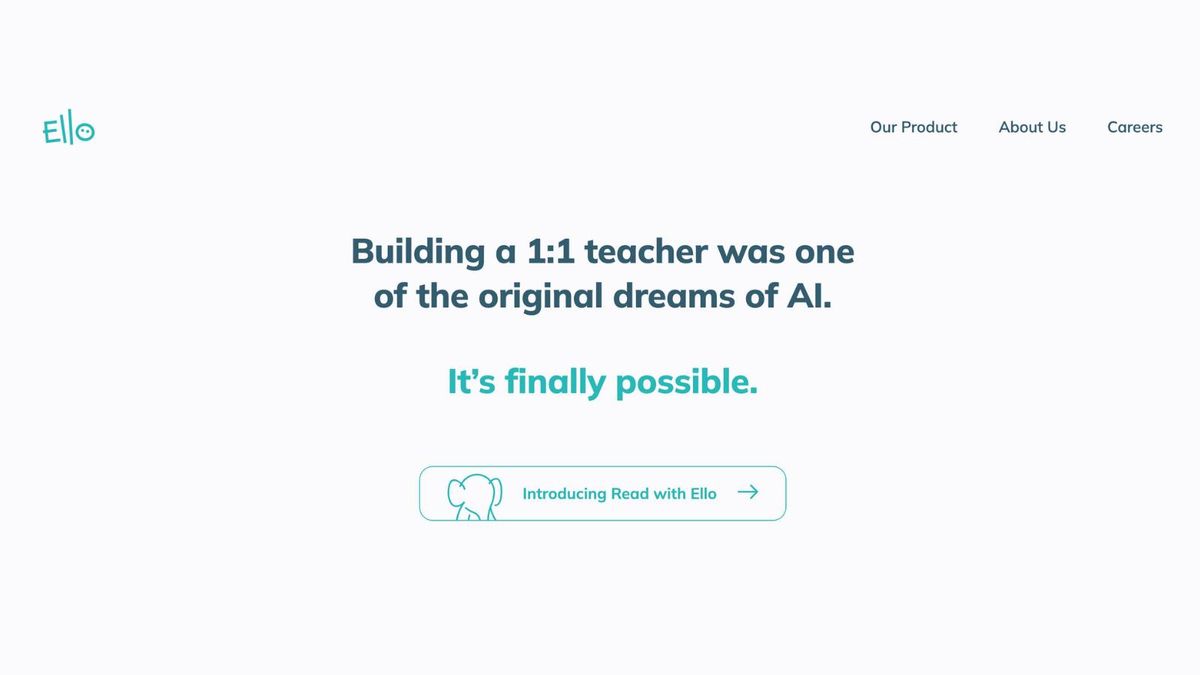 Company Name: Ello
Location: San Francisco, CA
Nature of Business: AI reading coach developer
Funding Raised: USD 15M in Series A funding
Lead and Participating Investors:
Goodwater Capital (Lead)
Homebrew
Reed Hastings
Common Sense Growth
Ravensburger
Existing funding led by Project A, with participation from Y Combinator, WndrCo, Reach Capital, Visible Ventures, and Khosla Ventures.
Board Members: Coddy Johnson (Goodwater), Anton Waitz (Project A Ventures), and the three co-founders.
Purpose for Funds: Expand operations and increase business reach.
Background:
Product/Service: Ello's mission is to combat childhood illiteracy by providing scalable 1:1 instruction. Their inaugural product, an AI reading coach, uses proprietary speech recognition and generative AI to listen, comprehend, and interact with children, teaching them essential reading skills. With innovative, patent-pending speech recognition technology accurate at the phoneme level, Ello offers a level of understanding previously unachieved in tech-based reading aids.
Company Leadership: The team is led by Tom Sayer (CEO), Dr. Elizabeth Adams (CXO), and Catalin Voss (CTO). Their combined expertise propels the company's commitment to improving child literacy globally.