Auquan Secures $3.5M Seed Funding to Revolutionize Financial AI, Eyes U.S. Expansion
The company's unique selling point lies in its ability to transform vast amounts of unstructured data into tangible, actionable intelligence, a feat that's becoming increasingly critical in today's data-driven financial world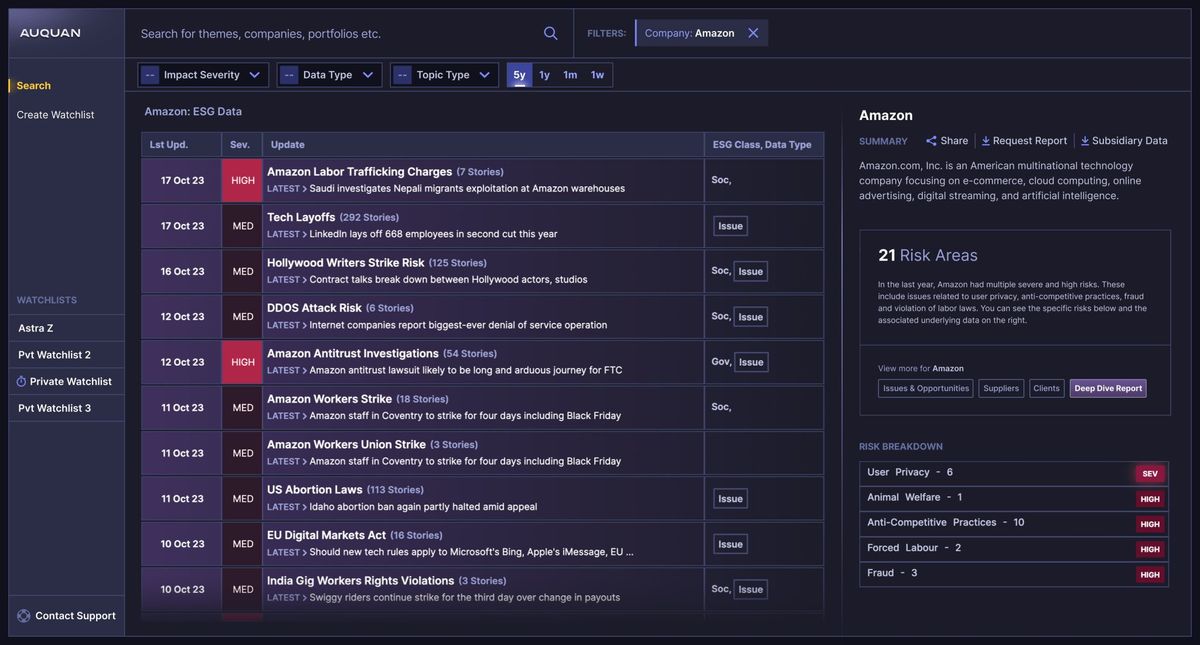 Company Name: Auquan
Location: London, UK (with locations in New York and Bangalore, India)
Sector: AI for Financial Services
Funding Details: Closed a $3.5m seed funding round
Investors: Neotribe Ventures (lead), Episode 1, Stage 2 Capital

Purpose of Investment: To further the development of its RAG AI-powered intelligence engine and expand its market presence in the U.S.
Leadership: Chandini Jain (Co-founder & CEO)
About Company: Auquan is a cutting-edge AI innovator that specializes in transforming unstructured data into actionable intelligence for financial service clients. The company has rolled out its Auquan Intelligence Engine™, which is powered by retrieval augmented generation (RAG) AI. The firm was a member of the 2018 TechStars London cohort and previously raised $1m in pre-seed financing.

Clients: UBS, Federated Hermes, and professionals across investment banking, private equity, asset management, among others. The intelligence engine provides insights for over 500,000 private companies, equities, infrastructure projects, etc.
Analysis: The company's unique selling point lies in its ability to transform vast amounts of unstructured data into tangible, actionable intelligence, a feat that's becoming increasingly critical in today's data-driven financial world. The inclusion of esteemed investors underscores the belief in Auquan's mission and potential. Given the company's trajectory, particularly its earlier recognition as a member of the TechStars London cohort, there's a strong indication that Auquan is poised for further growth and market dominance, especially with plans to delve deeper into the U.S. market.