Ai Funding News Week Ending - 8/11
This post provides a list overview of the latest funding rounds and acquisitions in the AI sector.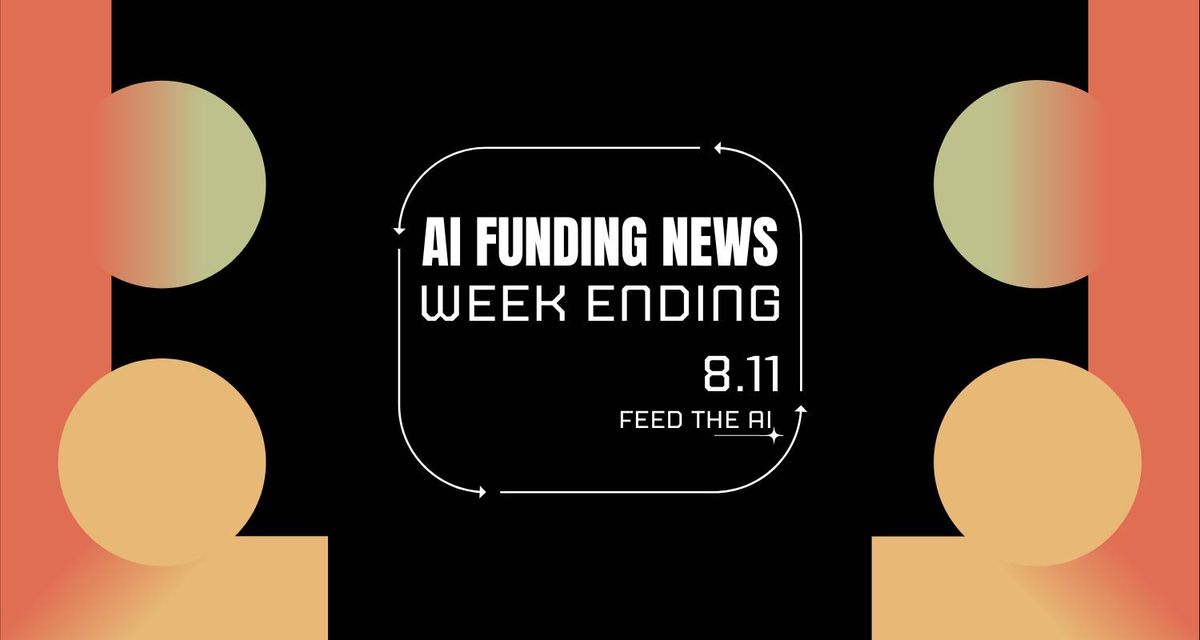 The world of AI is not just about algorithms and data; it's also about the significant investments that fuel these innovations.
From the bustling tech hubs of the USA to the emerging tech capitals in the EMEA region, companies are securing funds to propel their AI-driven solutions forward.
Whether you're an investor, an entrepreneur, or just an AI enthusiast, this roundup offers a snapshot into where the AI funding from the past week.
From seed to series, see AI's financial spree! 🚀 :
---
New Product Launch:
Feed the Ai - $200/month
Using all the top sales tools in the industry - we help companies execute sales strategy, by saving time on prospecting and searching for leads.
Here's what you'll get:
Hand tailored lead lists
Cross referenced funding and hiring statistics
Intent Data Deep Dives
Target accounts across the verticals you want to sell into
After purchasing we will send a form filled out around:
Your companies information, ideal customer profile, and ideal vertical.
---
USA: 🌎
Cube3.AI Raises $8.2M in Seed Funding
Palo Alto, CA - A web3 transaction security platform provider. Backed by Blockchange Ventures, Dispersion Capital, Symbolic Capital, Hypersphere Ventures, ICLUB, and TA Ventures.
Basys.ai Raised $2.4M Pre-Seed Funding
Cambridge, MA - A healthtech startup, focused on expanding operations and development. Funded by Nina Capital, Lilly Ventures, Mayo Clinic, Two Lanterns Venture Partners, Asset Management Ventures, and Chaac Ventures.
Middleware Raised $6.5M in Seed Round Funding
San Francisco, CA - An AI-powered cloud observability platform provider.
Nuclearn.ai Raises $2.5M in Seed Funding
Phoenix, AZ - An AI process automation solutions provider for the nuclear industry.
Symmetry Systems Raised $17.7M in Funding
San Jose, CA - An AI-powered data-centric security company.
Dropzone AI Raises $3.5M in Seed Funding
Seattle, WA - An autonomous alert investigation platform for security operations teams.
Horizon3.ai Raises $40M in Series C Funding
San Francisco, CA - A provider of autonomous security solutions.
IVIX Closes $12.5M Series A Funding
NYC - An AI-powered platform assisting governments to address financial crimes and tax evasion at scale.
Wisecut Raises $1M in Seed Funding
Miami, Florida - An AI video editing startup.
EMEA 🌍
Deepset.ai Raised $30M in Funding
Berlin, Germany - A platform for building enterprise apps powered by large language models.
Disprz Raises $30M in Series C Funding
Mumbai, India - An AI-powered learning and skilling suite, serving over 350 organizations including renowned household brands & industry leaders.
Kraków, Poland - A provider of AI software for automatic object detection, identification, and classification using satellite SAR imagery, serving military, government, and commercial sectors.
AppFactor Closes Pre-Seed Funding
London, UK - A technology company leveraging AI to optimize application modernization, providing solutions to reduce cost and timeframes for transforming legacy applications.
Kavida.ai Raised £900K in Seed Funding
London, UK - A supply chain startup offering solutions for manufacturers and retailers to derisk procurement through its order management systems, featuring a real-time AI-driven supply chain Co-Pilot.
Gomboc.ai Raises Over $5M in Seed Funding
Israel - A deterministic AI-powered cloud infrastructure remediation platform provider, aimed at securing and remediating cloud infrastructure issues with precision.
Acquisitions 🤝
Menlo Park, CA - A 3D display hardware and content services provider, and creator of the 3D•AI Lume Pad 2 tablet. Acquired Dimenco, a Veldhoven, The Netherlands-based display technology innovator.
Tyler Technologies Buys Computing System Innovations
Tyler Technologies, Inc. (NYSE: TYL) acquired Computing System Innovations, a provider of artificial intelligence (AI) automation, redaction, and indexing solution for courts, recorders, attorneys, and others.
---
🏅
Unfold the AI gold - share with a friend or coworker