Ai Funding News: Week Ending 9.1
This week, we've got everything from AI-enhanced proactive care companions to lunar construction robots.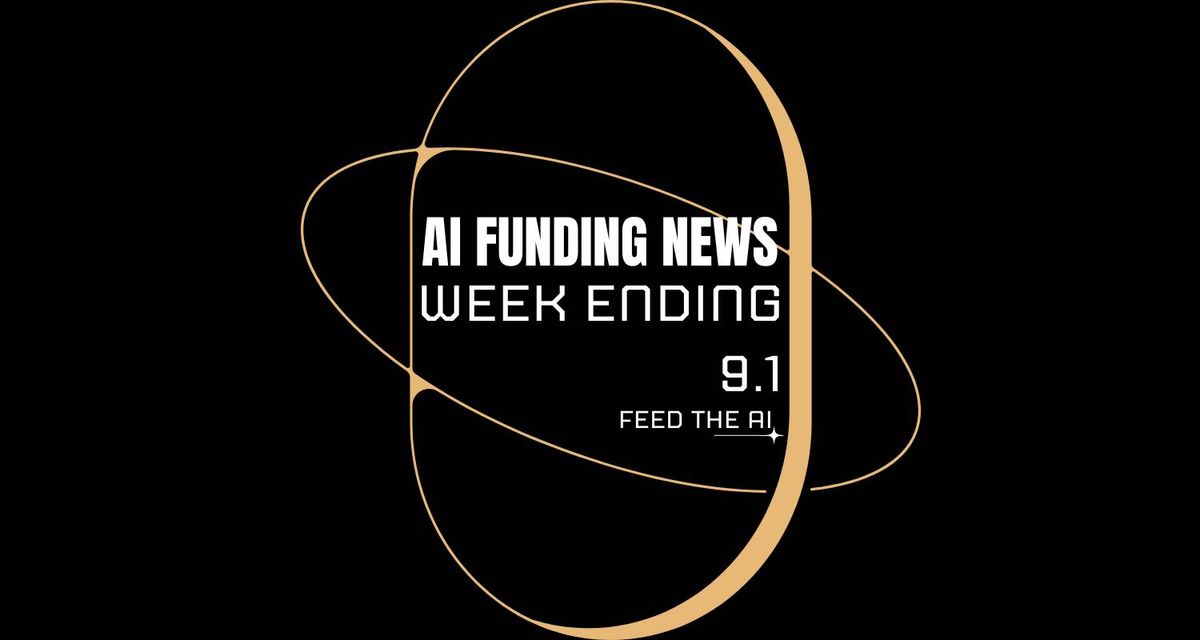 Welcome to this week's roundup of the most notable investments, funding rounds, and acquisitions in the AI ecosystem. From San Francisco's bustling startup scene to Europe's emerging tech hubs and Asia's innovation centers, we have curated the top headlines to keep you informed on the dynamic world of artificial intelligence.
This week, we've got everything from AI-enhanced proactive care companions to lunar construction robots.
Let's get started!
---
This week's sponsor:
DesignJoy - A design agency with a twist. Design subscriptions to scale your business
---
USA: 🇺🇸
Superframe Raises $5M Seed Funding for AI-Driven Go To Market Tech Stack Optimization
San Francisco, CA - A provider of AI-powered tools for optimizing companies' Go To Market tool stack configuration.
Alias Technologies Raised $3M In Seed Funding
San Francisco, CA - An applied AI company specializing in social media applications using generative media and multi-modal AI systems. Their tool BeFake helps people be fake on the internet!
Elemental Cognition Closed $60M Series B Funding
New York, NY - An AI technology provider committed to tackling the most challenging problems.
Speak - Supported by OpenAI Startup Fund, Secures $16M in Series B-2 Funding
San Francisco, CA - A forward-thinking AI language startup.
AI21 Labs Raised $155M in Series C Funding and Valued at $1.4 Billion!
Tel Aviv, Israel - A frontrunner in AI and large language models (LLMs).
Voxel AI Raises $12M for Workplace Safety and Efficiency
San Francisco, CA - An innovative AI startup employing computer vision to enhance safety and operations in professional settings.
ControlRooms.ai Secures $10M in Series A Funding for AI Troubleshooting
Austin, TX - An AI-enhanced troubleshooting firm.
Ideogram Raised $16.5M Seed Funding for AI Text-to-Image Tech
Toronto, Canada - A generative AI venture focusing on converting text into images.
Qualiti.ai Receives $6.5M Seed Investment for its AI-driven Software Testing Solutions
Lehi, UT - A dedicated provider of software test automation solutions.
Gitai Raises $15M to Build Construction Robots for Lunar Bases and Cities on Mars
Los Angeles, CA - Space robotics startup, raised additional US$15m in funding
EMEA: 🌍
APAC: 🌏
Intuition Robotics Raises $25M for its AI Proactive Care Companion Seongnam-si, South Korea-based AI semiconductor company, raised $45m in Series A funding
Acquisitions: 🤝
AMD Completes Acquisition of Mipsology
Palaiseau, France - Mipsology, an AI software trailblazer and a long-time AMD collaborator, joins the AMD family.
Saab Makes Strategic Acquisition of BlueBear
Oakley, UK - BlueBear, a provider of AI-fueled autonomous swarm systems dedicated to intricate defence and security use-cases, now joins Saab.
---
Are you enjoying this weekly newsletter?
Share the knowledge with your friends and co workers!